Justin East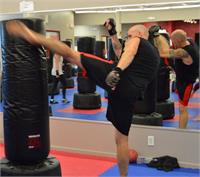 I hesitantly signed up for Farrell's the day before the Winter 10 week session in 2006. Fast forward and it was the best decision I have made for the health of me and my family. 11 years and it's still the best fitness program I have ever participated in.
Justin East instructs the following:
This is a cardio kickboxing class.